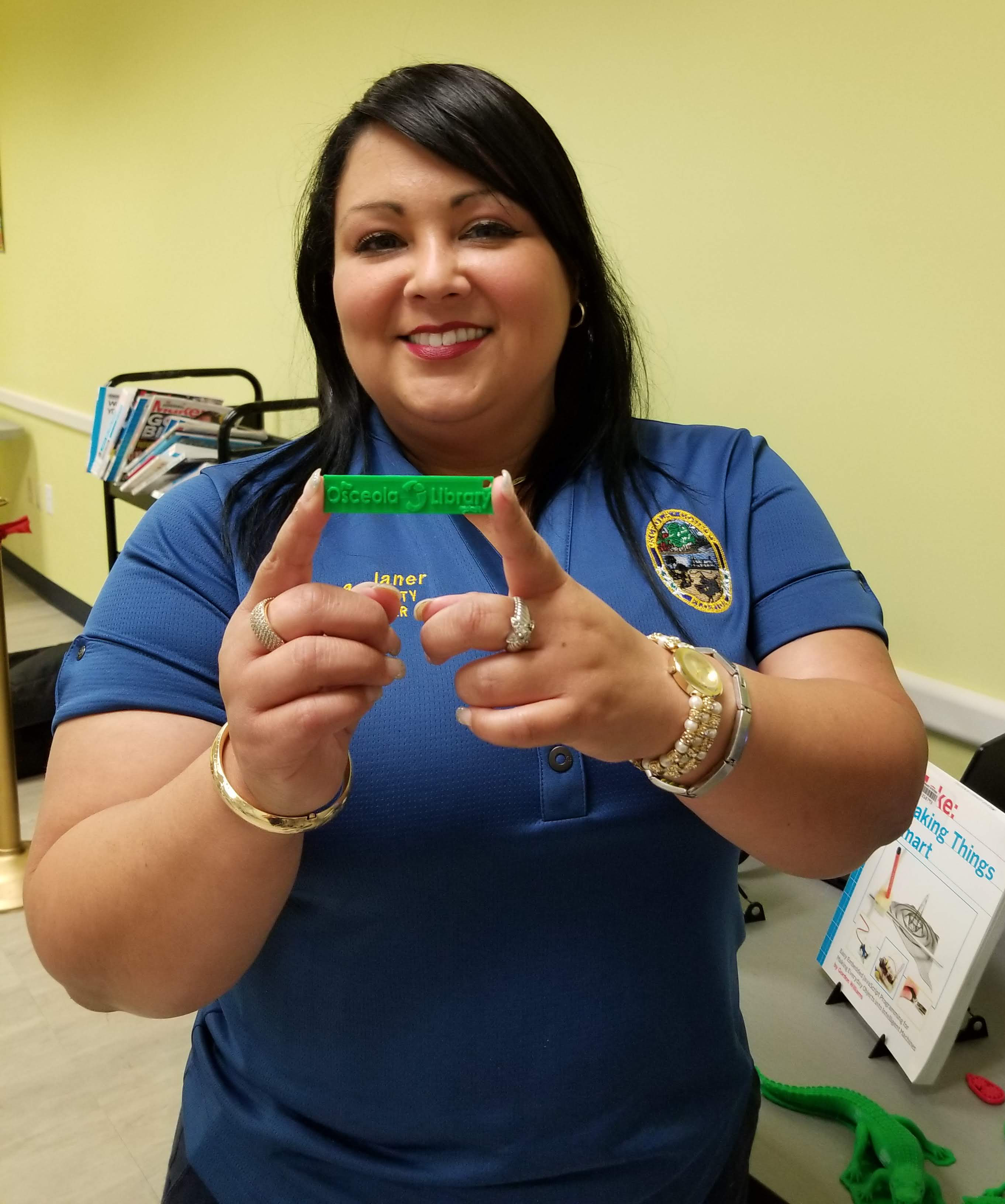 Do you have the tools to succeed?
The MakerBot Replicator + is available to make FREE three-dimensional objects using a design that is uploaded from a digital computer file at the Buenaventura Lakes Library. This 3D Printer was generously provided by Commissioner Viviana Janer. All 3D prints will be printed by a trained staff member and will need to be picked up within 7 days of completion.
3D Printing on Demand PDF Instructions
---
How to request 3D print jobs:
Files must be saved with the "STL" extension for printing.
Only designated Library staff and volunteers may have hands-on access to the 3D printers.
Files must be submitted to the Library via 3Dprint@osceolalibrary.org.
Jobs exceeding 5 hours will not be printed.
Print jobs will be added to the print queue as they are received and reviewed. No guarantee of completion time is made.
Prints are limited to one print per week.
Items will be held for 7 days before becoming property of the Library.
Objects will not be reprinted except in the case of mechanical failure of the 3D printer.
The Library reserves the right to refuse the production of any content at any time at the discretion of Library staff.
Examples of objects that will not be produced include, but are not limited to:
Objects that are illegal or harmful to minors.
Any object that is unlawful, threatening, abusive, tortuous, obscene, racially, ethnically or otherwise objectionable.
Objects that may be construed as having intent to harm or capability of harming an animal or person in any way.
By submitting objects for printing, the patron assumes all responsibility for, and shall hold the Library harmless in, all matters related to patented, trademarked, or copyrighted materials.
Please visit the Buenaventura Lakes Library or call 407.742.8888 for any questions about 3D Printing with the MakerBot Replicator+!