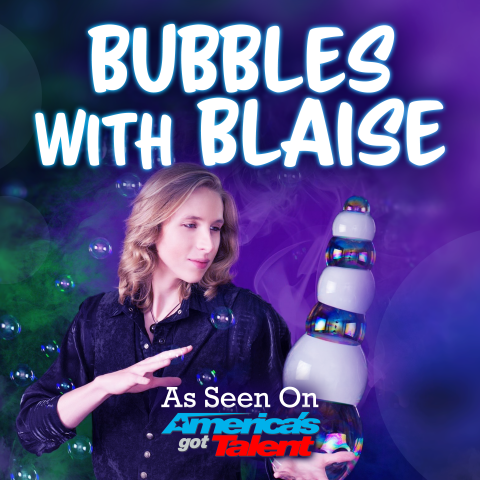 Prepare to be amazed by the unique talents of Blaise Ryndes, the "Bubble Master!" 
Enjoy this fusion of art and magic while sipping a bubbly beverage and checking out Library materials. 
Come by Hart Memorial Library on Saturday, May 21 for this special after-hours event! - Bubbles with Blaise! Doors open at 6:30pm with the performance at 7pm. Attendance is limited to 300. 
Patrons who check out three Library items before or after the performance and show their receipt will receive the chance for a special keepsake - a thrilling photo with Blaise as he encapsulates them in a giant bubble!
This premier event is sponsored by the Osceola Friends of the Library.