Introducing: HeritageHub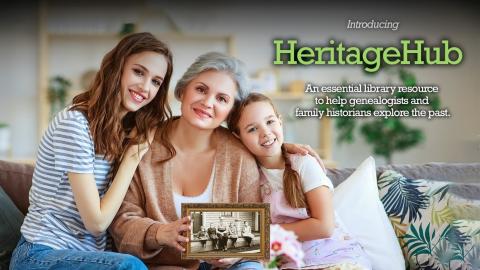 NewsBank has migrated their genealogy research database, "America's Obituaries and Death Notices" to a new resource, "HeritageHub." 
Similar to America's Obituaries and Death Notices, HeritageHub is a library resource to help genealogists and family historians explore and learn more about their lineage. HeritageHub provides comprehensive coverage of obituaries and death notices from 1704 through today. Manually indexed obituaries enhance search accuracy for deeper family connections and contains coverage from all 50 U.S. states and territories. 
HeritageHub can be accessed from home or one of our Libraries with an Osceola Library System card. You can find HeritageHub with our History and Genealogy Databases or by clicking HERE.