It's time to find your next favorite book!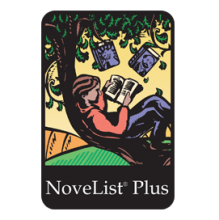 Looking for a new book to capture your interest or one similar to an old favorite? Want to know what the next title is in your favorite series?  You're in luck! NoveList Plus features lists of award-winning books, book discussion guides, Read-a-Like recommendations complete series information, and more!
With NoveList Plus you can find fiction, non-fiction, and audiobooks and search by author, title, series or plot description. Check out NoveList Plus today to discover the best options for your next great read!
To access NoveList Plus from home or on-the-go, all you need to do is click on the link above and enter your library card number.