The Osceola Library System has become the first Sensory Friendly Library System in Florida!
The Osceola Library System has partnered with KultureCity® to improve our ability to assist and accommodate patrons with sensory needs. We strive to raise awareness of the needs and challenges faced by individuals with sensory processing disorders by supplying our Team Members with continuous training and by offering the resources and accommodations below to our patrons.
Sensory Bags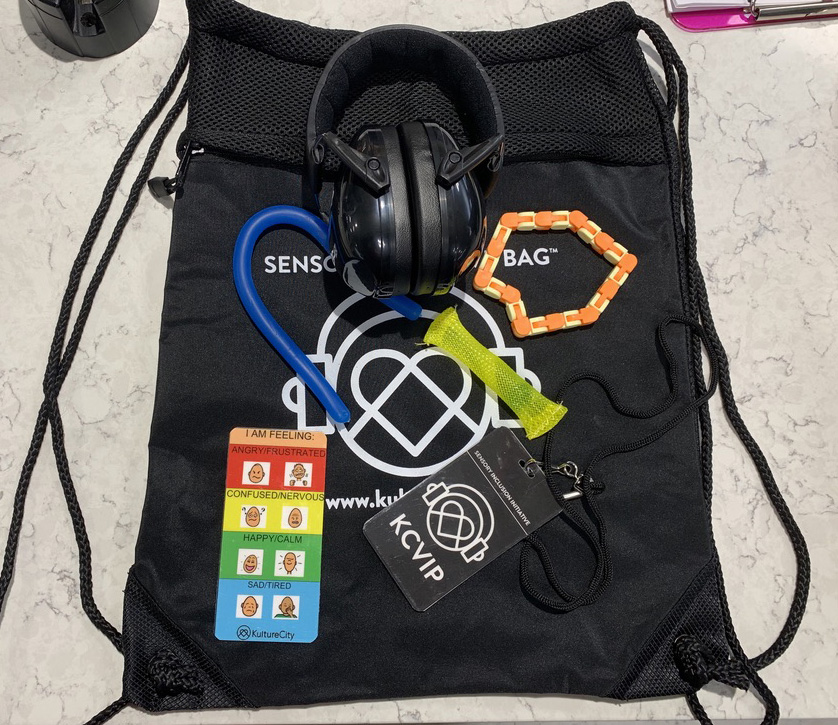 Sensory Bags are now available for use at all of our Libraries. These can be used inside the Library for as long as the individual needs, but cannot be taken outside the Library.
Each Sensory Bag contains:
Noise Reducing Headphones
Fidget Tools
A Visual Cue Card
A KultureCity® VIP lanyard (optional to wear)
Branches will also have a weighted lap pad available upon request.
Quiet Areas and Headphone Zones
Each Library will have a designated Quiet Area(s) for those who may need a quieter and more secure environment. Signage reading "Headphone Zone" will also be posted in areas that tend to have increased noise levels.
Inclusive Events
We pledge to create more sensory friendly programming and events. To help make these events and programs easily searchable, we've included the Event Type "Sensory Friendly" to our online calendar.
---
KultureCity® Sensory Inclusive App
See more photos of signage at the Libraries, read our social story, or find more sensory inclusive locations near you by downloading the free KultureCity® Sensory Inclusive App from the App Store or Google Play Store. Search for "KultureCity" in the app store on your mobile device or click below to download the app.
---
For more information about KultureCity® and how they are transforming locations to be more sensory inclusive and promote an accomodating and positive experience for all guests with a sensory need, visit their website at kulturecity.org.