Enjoy FREE UNLIMITED access to all the news that's fit to print!
Back by popular demand, The New York Times has returned to our Databases, this time with on-site and off-site access! Enjoy the latest news, browse the archives, complete crosswords (browser only), and learn new recipes (browser only) FREE with your Osceola Library Card or eCard.
Accessing The New York Times Within the Library
Log on to one of our Public Computers or connect to the Library WiFi on your laptop.
Click our New York Times (On-Site) link and

create a free account

or click

Log In if you already have an account

.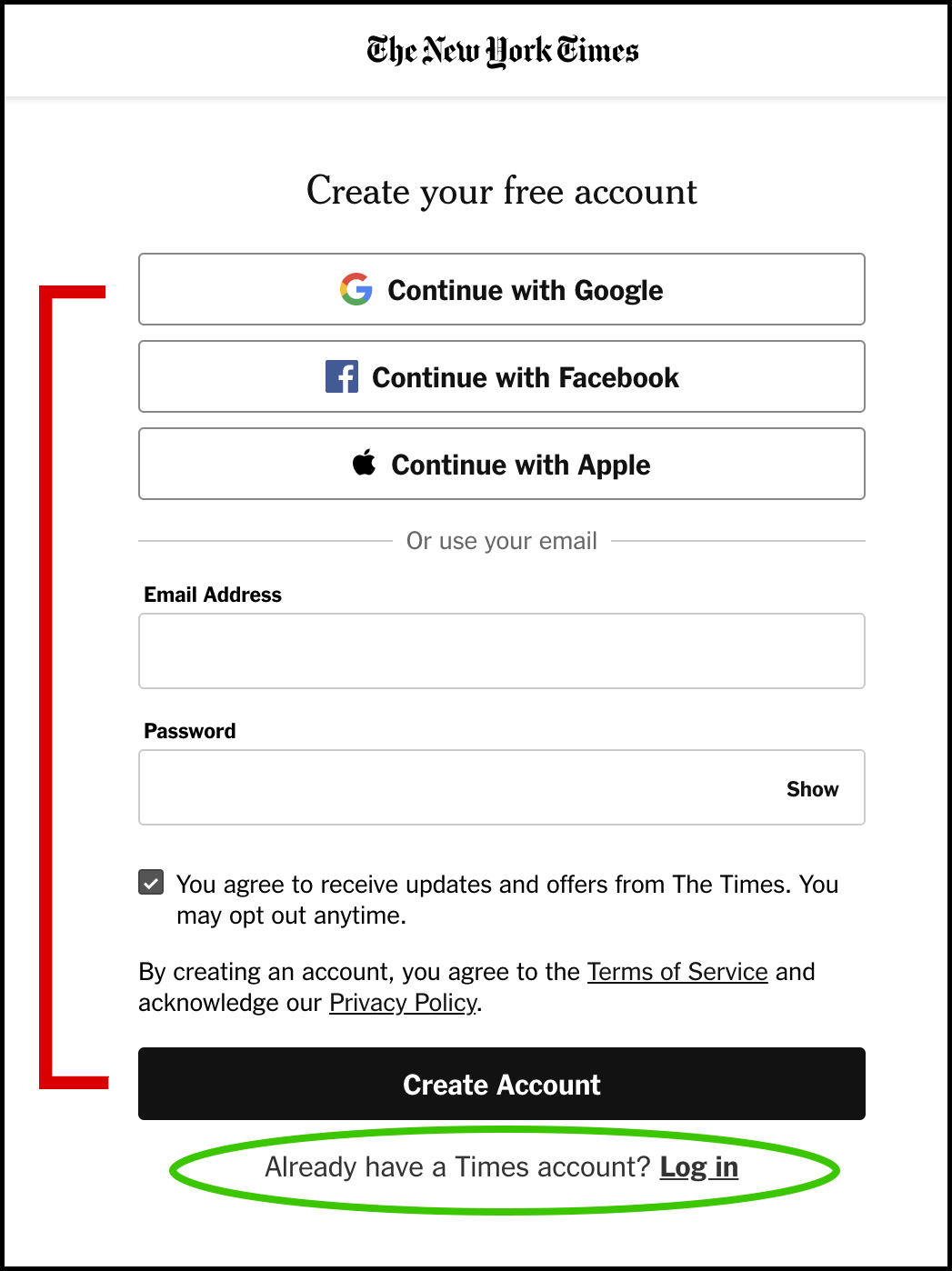 Accessing From Home and/or on Mobile Devices
Click on our New York Times (Off-Site) link, also found on our Databases page under the Newspapers, Magazines, and Journals category. This will give you an

access code

provided by the Osceola Library System. Click on

Redeem

to begin.
You'll be directed to a registration page like the On-Site link.

Create an account

for The New York Times

or log in if you already have one

.

If you stay on a web browser, the access code will last for 24 hours. Enjoy access to current and archived articles and well as the crossword and recipes. Redeem a new code to access The New York Times after 24 hours. 

A confirmation message will appear and you will see

the date of when the 24 hour code expires

. Click

continue

.
Complete your profile setup by selecting topics that would be of interest to you from the generated list.
If you are on a mobile device rather than a home computer or laptop, you will then have the option to

Read in App

instead or continue to

 

Read in Browser

. If you choose the app, the link will direct you to your Apple or Google store for easy installation.
Once the app is installed, log in with the same credentials you used in Step 2. The access code will automatically transfer over to the app experience and will last longer than 24 hours.

Remember, the app only has access to the news articles, not the recipes or crossword puzzles.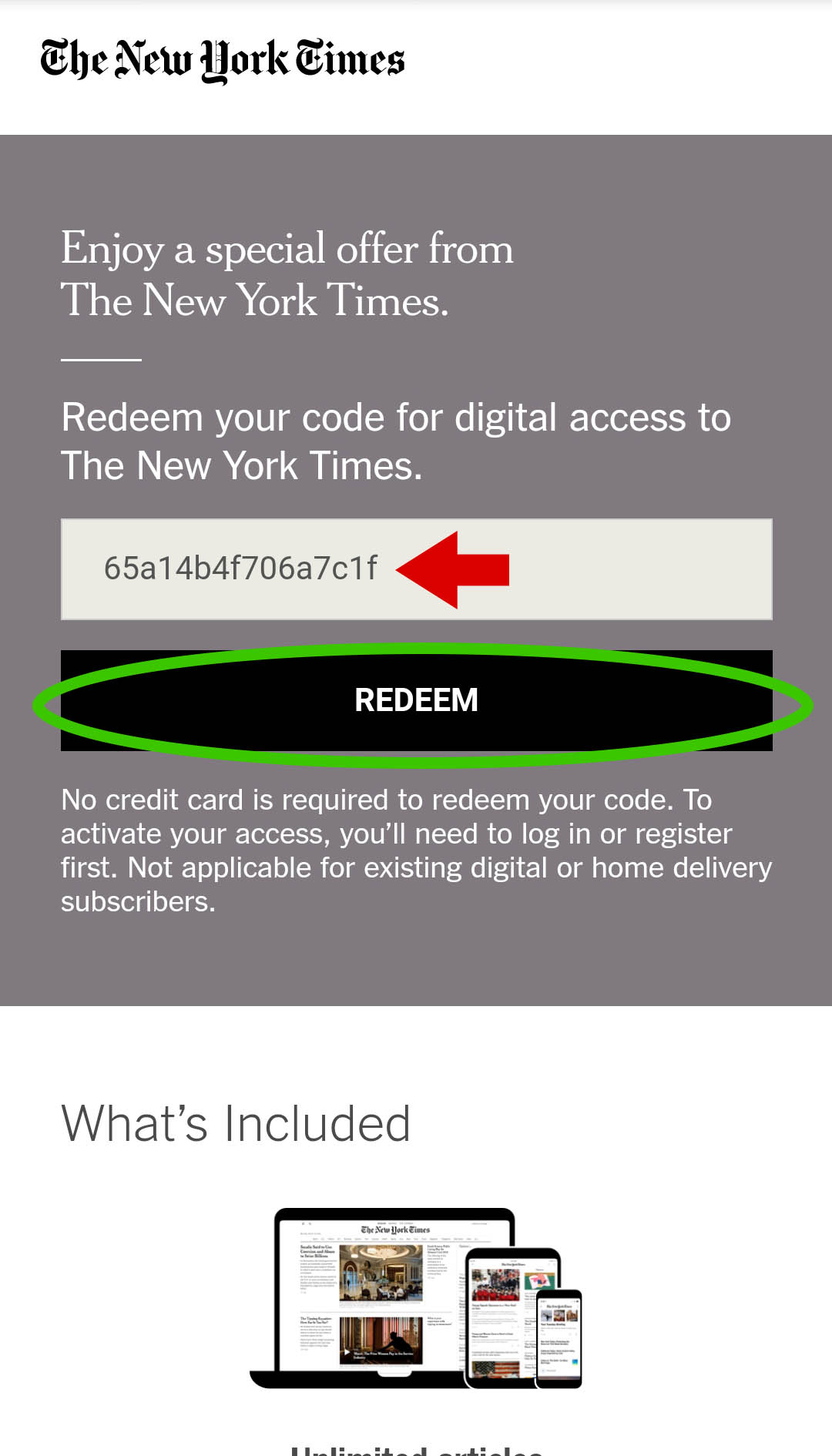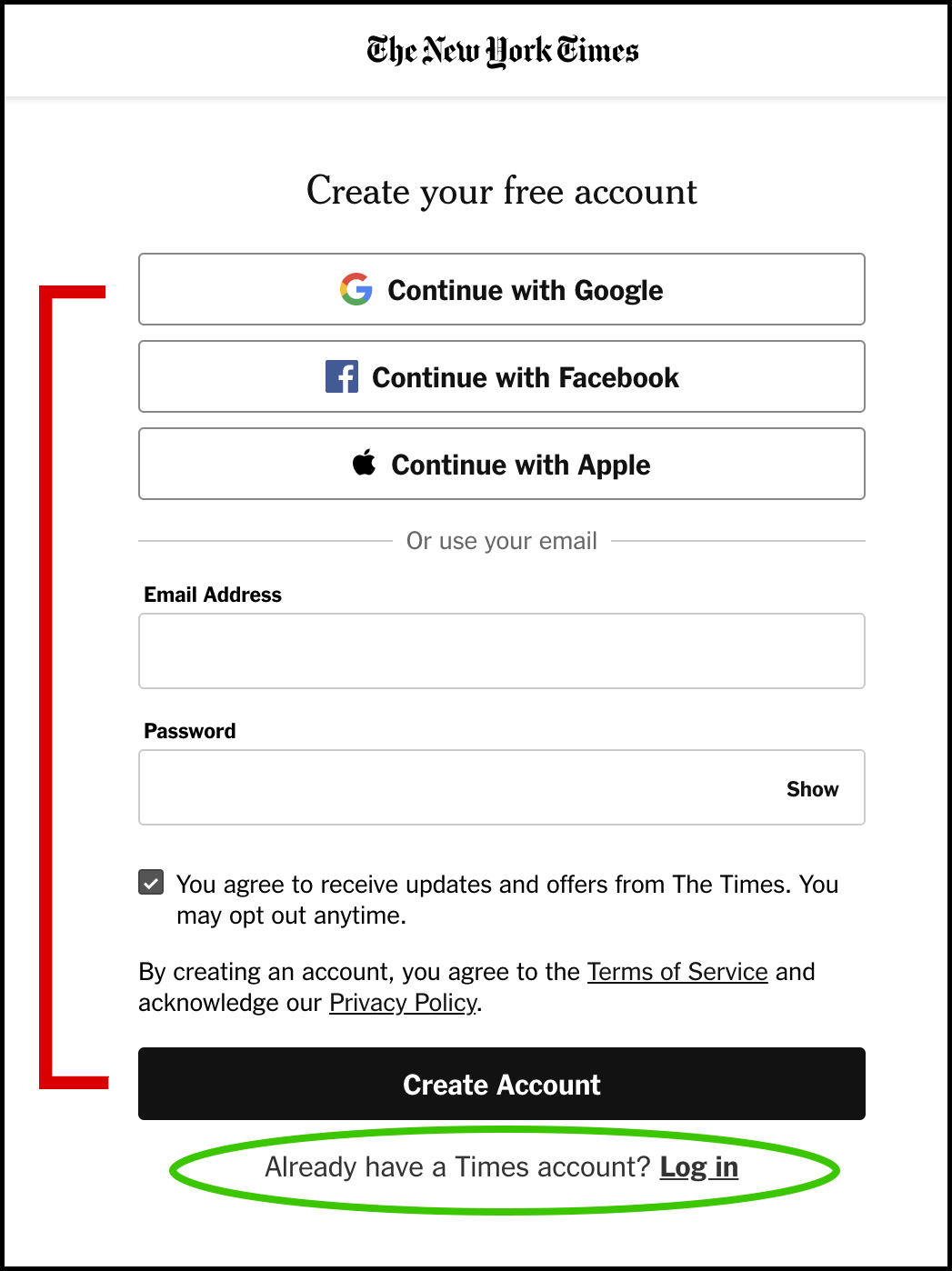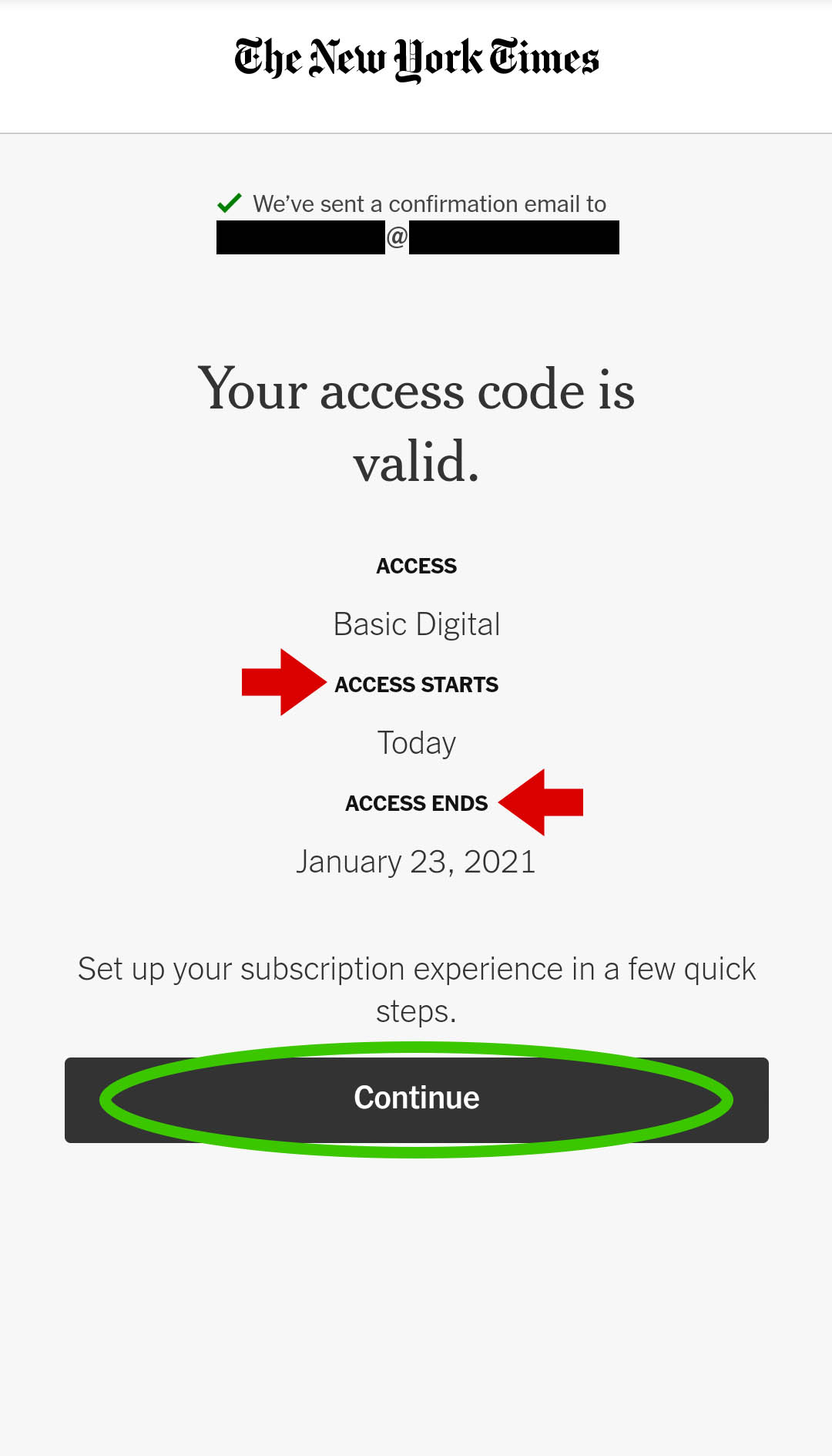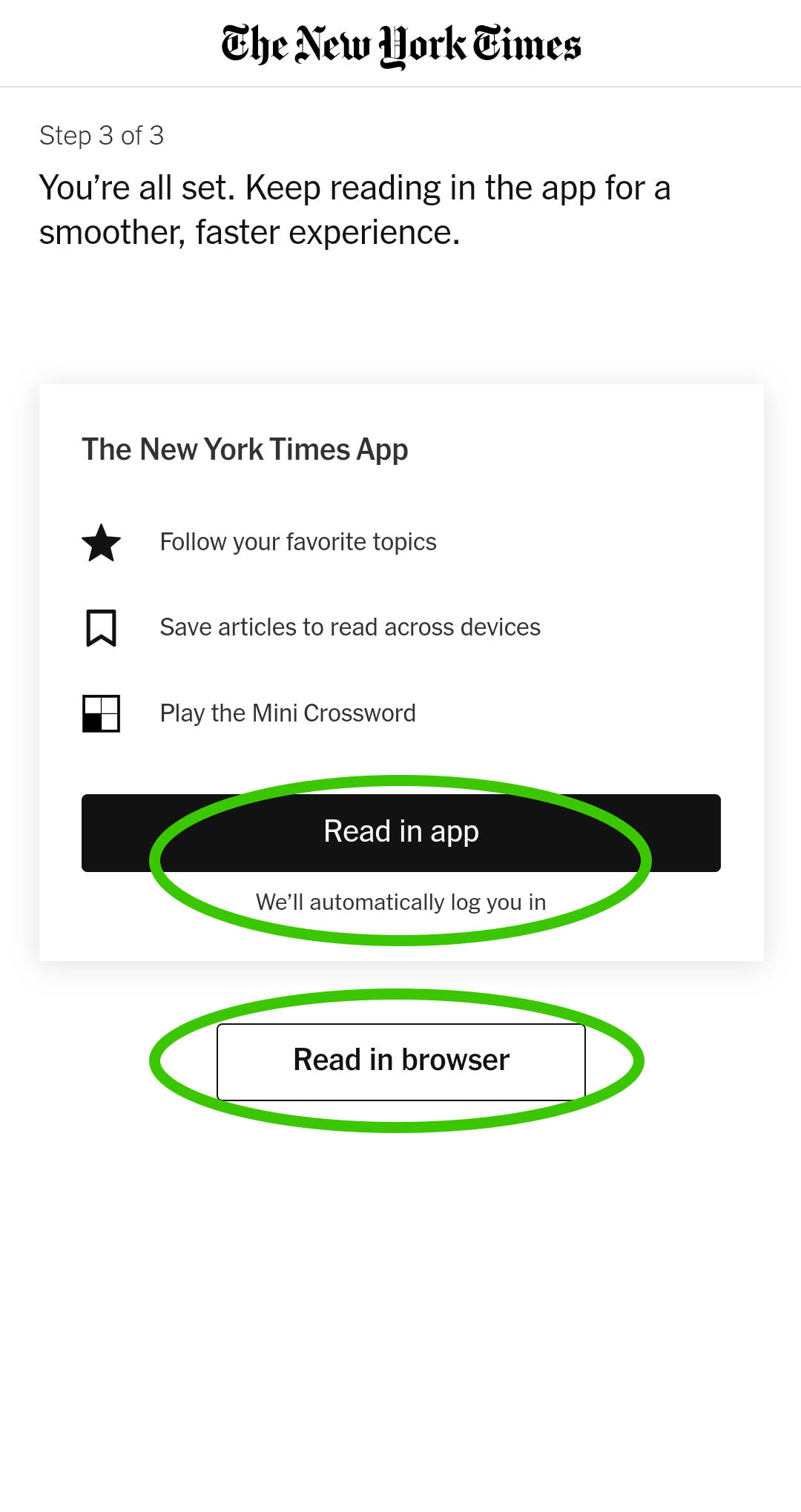 If you have any questions or need further assistance, please call the Library at 407.742.8888