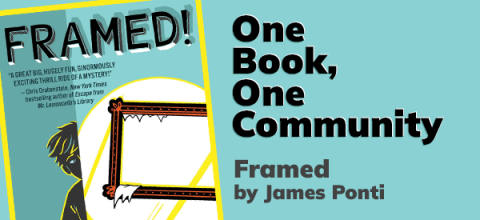 In partnership with the Orlando Sentinel, the Osceola Library System presents, One Book, One Community from April 10 - May 8.  This year's featured book will be Framed by James Ponti!  In this beloved classic, twelve-year-old Florian Bates, a consulting detective for the FBI, and his best friend Margaret help thwart the biggest art heist in United States history. 
Be sure to register for the accompanying Beanstack Challenge to help to bring this book to life! If you do not have a Beanstack account you can sign up here.
Kids attending a program will receive a free copy of the book, while supplies last, to read and enjoy.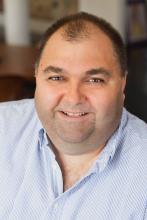 The most exciting part of this program might be the Finale!  On Saturday, May 7, 2022 at 10am, James Ponti will be in-person at the Hart Memorial Library! He will hold an author talk, including a discussion on his books, how he became a published author, and answer questions. Afterward, he will have a meet and greet, take pictures, and autograph copies of his book!