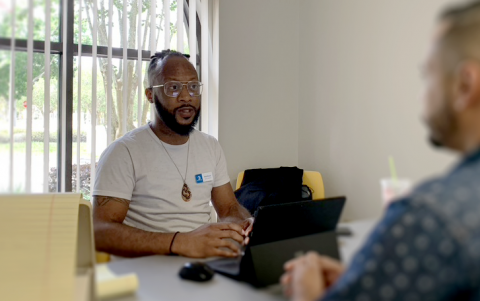 The Library now offers a professional Social Worker to better connect Osceola County citizens with important community resources, programs, and services critical to improving lives and fostering greater well-being.
Our new Social Worker Matthew Jarmon will offer individual or family assistance and referral in many important areas, including:
Mental Health and Counseling

Substance Abuse

Housing Assistance and Houselessness

Health Care

Elder Care

Food Assistance

Childcare Support and Subsidies

Grief and Loss

Re-employment and Job Skill Training

Government Programs

Parenting Support

LGBTQIA+ Support
Matthew will be available at multiple library branches throughout the week to meet with members of the community.
Hart Memorial Library: Monday, Tuesday, and Wednesday, 1pm-7pm

Buenaventura Lakes Library: Thursdays, 1pm-7pm and Fridays, 9am-2pm

Poinciana Library: Every other Saturday, 9am-2pm 

To schedule an appointment with the Social Worker, email them directly at social.worker@osceolalibrary.org or call 407-747-4379
The Social Worker will also be available for drop-ins during limited hours.



This project was funded under the provisions of the Library Services and Technology Act from the Institute of Museum and Library Services and administered by the Department of State's Division of Library and Information  Services.