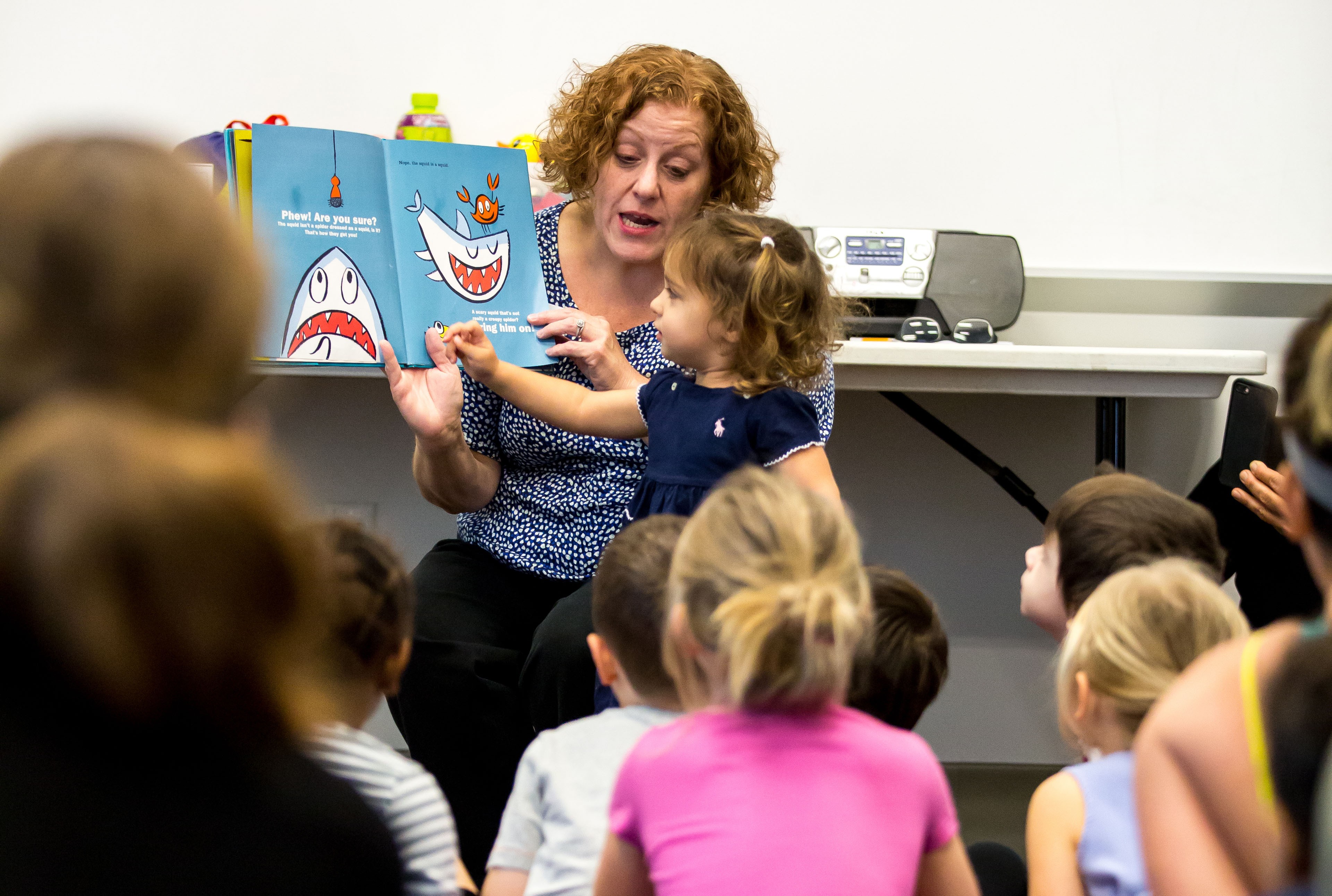 Storytime Videos
Watch your favorite storyteller do storytime like only they can on our YouTube Page! We have an entire playlist of storytime videos featuring all of our Youth staff and even author Peter Raymundo!
Storytime Friends & Takeouts 
Activity Packs include instructions to the featured craft or activity as well as some of the supplies needed. They are available for pickup at all branches each Monday, but you can also download just the flyer PDF below. ​​​​​​​
Archived Storytime Takeouts
This is a collection of past issues of Storytime Takeouts up to last month. For the current Storytime Takeouts, visit the above Storytime Friends section. Download the PDFs listed below to make your own storytime magic anytime, and check out or access the books on Tumblebooks, cloudLibrary, or hoopla.
Archived Storytime Takeout PDF flyers - 2020

January 2020 - Birds

​Featuring the Penguin Waddle challenge and a science experiment.

February 2020 - Bilingual Learning

​Featuring tips on how to best help your child learn Spanish and two bilingual songs.

March 2020 - Monkeys

​Featuring a recipe for Chunky Monkey Trail Mix and storytime games.

April 2020 - Counting

​Featuring easy ways to incorporate counting or math principles in everyday activities.

May 2020 - ABCs

Featuring musical and hands-on ways to help your child learn the alphabet.

June 2020 - Family

Featuring a song and a questionaire to help your child know their family better.

July 2020 - Red, White, & Blue

Featuring songs and activities inspired by July 4th, such as making your own fireworks in a jar.

August 2020 - 

National Picnic Month

​Ideas to help you create the best picnic ever for your child and their stuffed animal friends.

September 2020 - Storytime Friends
October 2020 - Storytime Friends
November 2020 - Storytime Friends
December 2020 - Storytime Friends

Archived Storytime Friends Takeout PDF Flyers - 2021

 

Archived Storytime Friends Takeout PDF Flyers - 2022

January 2022
February 2022
March 2022
​April 2022
May 2022​
​June 2022
​July 2022
August 2022
September 2022​
October 2022​
November 2022​
​December 2022
Reading Basics
Ready to take storytimes to the next level? Help your child with their vowels with these tips, games, and activities designed to help 4 - 6 year old readers conquer the basics of pronunciation and reading. 
---
Looking for more ways for your child to learn from home? Check out our Virtual Programs for games, challenges, videos, and more!