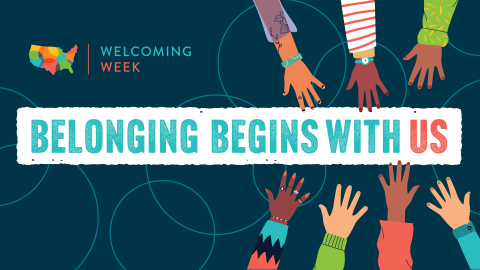 Welcoming Week - September 10 - 19, 2021
A celebration of the values that unite us as neighbors, parents, and colleagues, to make our community welcoming to all those who call Osceola County home.
The Osceola Library System embraces our county's diversity and commits to creating spaces that are welcoming to everyone. This Welcoming Week, let's declare that Belonging Begins With Us - that each and every one of us has the power to help others, regardless of their background, to be seen, embraced, welcomed, and included in our communities.
If you are a new resident in Osceola County in the last year and do not have a library card, we welcome you to stop by one of our branches to sign up. New cardholders will receive a "Welcome to Osceola County" kit filled with information about local resources and the Osceola Library System. One package per family.