Buenaventura Lakes Library
405 Buenaventura Blvd
Kissimmee, FL 34743
Monday – Thursday: 9am – 9pm
Friday – Saturday: 9am – 6pm
Sunday: 12pm – 6pm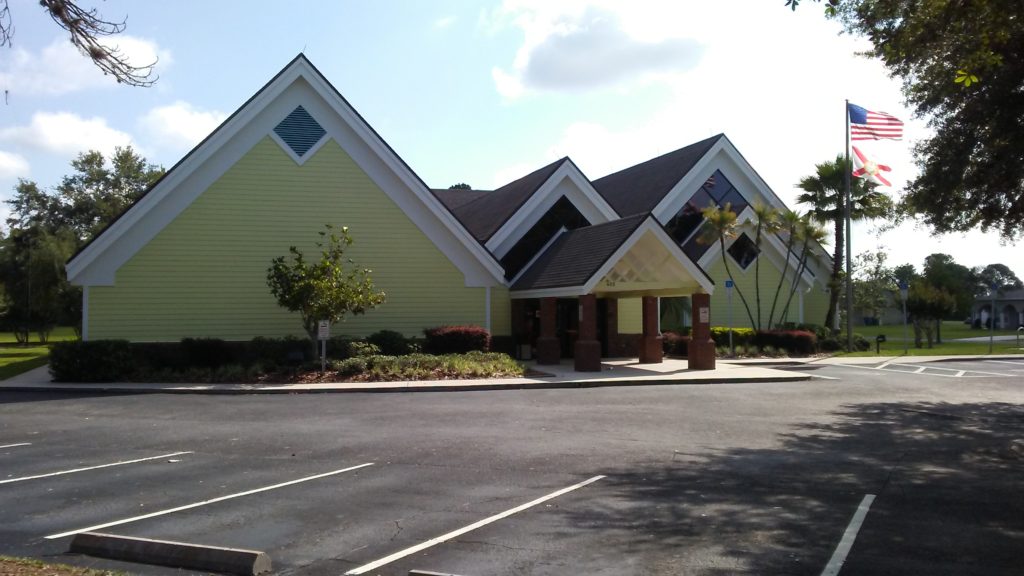 The Buenaventura Lakes Branch Library is conveniently located one mile down Buenaventura Blvd., just off the Osceola Parkway.
---
Rooms Available at Buenaventura Lakes Library
Buenaventura Lakes Multipurpose Room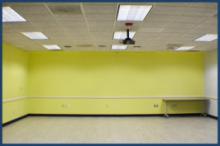 25 ft. x 41 ft.
Includes overhead projector with VGA port, tables, and chairs
Occupancy: 70
Patrons must bring their own computer cables and supplies
Upcoming Events at Buenaventura Lakes
Tertulia Cuatro Gatos para Niños.
Interact with other children of your age and express your creativity while discovering new interests about different cultures, music and art. This program is for children between 5 and 12 years of age.
Relaciónate con otros niños de tu edad y expresa tu creatividad mientras descubres nuevos intereses sobre diferentes culturas, música y arte. Este programa es para niños entre 5 y 12 años de edad.
Buenaventura Lakes Library
Monday, July 15th
4:30 PM

to

5:30 PM
Arte y Cultura
Nuestra biblioteca ofrece el lugar perfecto para establecer un puente de comunicación entre nuestros artistas y la comunidad. Aproveche esta magnífica oportunidad para apreciar el arte de artistas locales, crear nuevas amistades y aprender sobre diferentes culturas.
Buenaventura Lakes Library
Monday, July 15th
6:30 PM

to

8:00 PM
Baby & Me
Hug your little one while sharing this special first-time experience. This storytime introduces books with play time and repetitive music. Age: Birth-18 months.
Buenaventura Lakes Library
Tuesday, July 16th
9:30 AM

to

10:00 AM
Mother Goose Storytime
Stories, songs and craft activity to build early literacy skills; a blend of entertainment and education for families. Ages 18 months-5 years old.
Buenaventura Lakes Library
Tuesday, July 16th
10:15 AM

to

11:00 AM
Out of this World Entertainment: Magic and Mayhem
Journey with our friends from Magic and Mayhem as we discover the magic in the worlds of our favorite stories! Everyone gets to join in on this "Choose your own adventure" that combines storytelling, magic, and impromptu comedy PLUS a special appearance from ChaChing the Amazing Bunny!
Buenaventura Lakes Library
Tuesday, July 16th
2:00 PM

to

3:00 PM
Prevención de Diabetes
Prevenir la diabetes está en tus manos! Toma el control de tu salud y vive más.
No se convierta en una estadística más. Con solo cambiar su estilo de vida usted puede prevenir o ayudar a retardar la aparición de este mal.
Este programa comprende de reuniones semanales de 30 min a 45 min con promotores de salud, especialistas en la prevención de diabetes con el objetivo de ayudarlo a alcanzar y mantener un peso corporal saludable, consumir una dieta balanceada y mantenerse activo físicamente.  
Patrocinado por la Federación Hispana. Regístrate hoy al (407) 270-0597 EXT. 107 o vía correo electrónico: redwards@hispanicfederation.org
Buenaventura Lakes Library
Wednesday, July 17th
10:30 AM

to

11:30 AM
Silver Screen Odyssey: Monsters vs. Aliens
It's showtime! Relax as you watch out-of-this-world movie favorites on the big screen. Closed captioning available upon request. 
A woman, transformed into a giant after she is struck by a meteorite on her wedding day, becomes part of a team of monsters sent in by the U.S. government to defeat an alien mastermind trying to take over Earth. Rated PG.
Buenaventura Lakes Library
Wednesday, July 17th
2:00 PM

to

4:00 PM
Play! Pokemon League
Calling all Pokemon fans and trainers.  Share, trade, and play Pokemon with other enthusiasts! All skill levels, beginner to master, are welcome. Must bring your own Pokemon cards and/or DS to participate. Ages 8 and up. 
Buenaventura Lakes Library
Wednesday, July 17th
4:30 PM

to

5:30 PM