Ray Shanks Law Library
The Ray Shanks Law Library, located within the Hart Memorial Library, contains resources related to Florida and Federal laws, legal forms, self-help books, and the Westlaw Legal Research Database.
Law Library resources are for in-Library use only. The physical collection contains the following and more:
Florida Statutes
Laws of Florida
Florida Jurisprudence 2d
Florida Pleading and Practice Forms
Florida Jurisprudence Forms: Legal and Business
The Florida Law Weekly Supplement
Florida Family Law
Construction Law and Construction Law Digest
Internal Revenue Code
Florida Residential Landlord Tenant Manual
Florida Rules of Court Annotated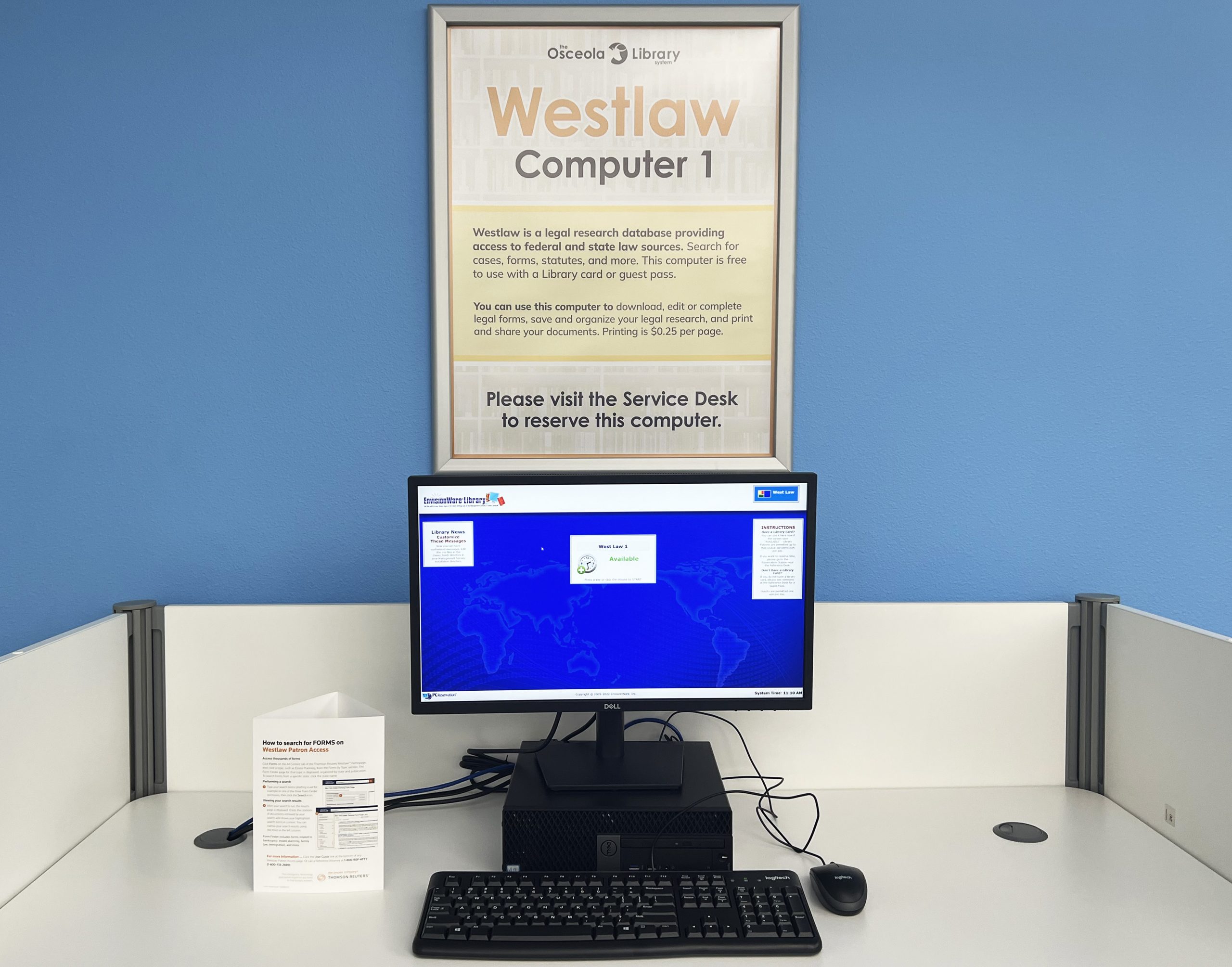 Westlaw
Osceola Library System now features Westlaw Edge for improved search functionality. The Westlaw Legal Research Database provides access to federal and state law sources. Search for cases, forms, statutes and more, then download, edit forms, print, or email your findings. Westlaw is available exclusively via two dedicated workstations in the Ray Shanks Law Library. In order to use these computers, visit staff at the main Service Desk to gain access using your library card or a guest pass.
Legal Notice
Library staff are limited by law, under Section 454.23, Florida Statutes, as to the help they can offer to the general public in legal research. Staff are able to assist in locating relevant resources and instruct as to how to use those resources effectively. They cannot do anything which might constitute the unauthorized practice of law, including provide advice, interpret meaning, recommend particular forms, or perform research on behalf of a patron, etc.