Celebrate Black History Month with inspiring presenters and programs all month long!
---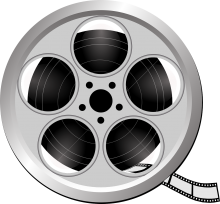 Black History Month Movie Matinee
Explore African-American history through a different film each week at the St. Cloud and Hart Memorial Libraries. Closed captioning available.
Hart Memorial Library: 10am, Friday, February 1, 8, 22.
St. Cloud Library: 2pm, Sundays
Featured films:
Fences Rated PG-13
Selma (2014) Rated PG-13
A Raisin in the Sun (1961) Not Rated
Immortal Life of Henrietta Lacks (2017) Rated TV-MA
Black Power Mixtape 1967-1975: A Documentary in 9 Chapters Not Rated
What Happened, Miss Simone? Not Rated
A Ballerina's Tale Not Rated
---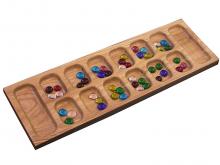 African Mancala
Discover the history of Mancala, hand-craft your own game boards, and bring out your competitive side! All playing materials will be provided.
St. Cloud Library: 3pm, Thursday, February 7, 28  
---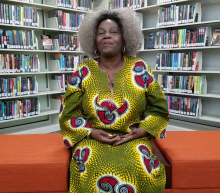 Back in the Day with Willie Mae
Masterful storyteller, Willie Mae, mixes first-hand experience with humor and passion to create an unforgettable storytelling experience for the whole family. Discover what life was like for black youth in Osceola County.
Hart Memorial Library: 6pm, Tuesday, February 5
Poinciana Library: 7pm, Thursday, February 7
---
OrisiRisi African Folklore
Embark on an awe-inspiring African adventure rooted in history, culture, and tradition in a celebration of music. Hear stories from the far corners of the African continent and through spirited drumming, dance, and song -- and maybe become part of the show with audience participation!
St. Cloud Library: 2pm, Saturday, February 9
Hart Memorial Library: 5:30pm, Tuesday, February 12
Poinciana Library: 5:30pm, Thursday, February 14
---
Serve Up Some Soul
Take a soul food journey with Chef Shantell as she teaches how to prepare traditional African-American food. Registration Required. (Click on the desired date to register.)
Hart Memorial Library: 6pm, Monday, February 18
Buenaventura Lakes Library: 6pm, Monday, February 25
---
YES WE DID! Author Talk with Jeffrey White
Jeffrey White, author of the Yes We Did! series, offers thought-provoking insight into his books celebrating the legendary historical and cultural achievements of prominent African Americans.
St. Cloud Library: 6pm, Thursday, February 28
Yes We Did! series: