Poinciana Library
101 N Doverplum Ave
Kissimmee, FL 34758
Monday – Friday: 9am – 6pm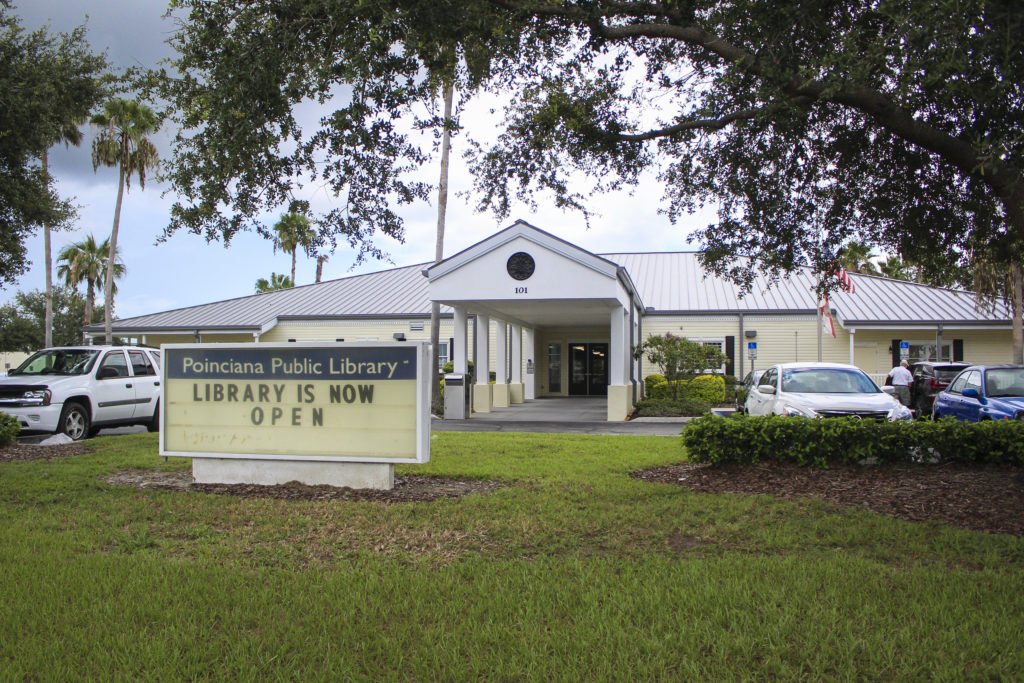 The Poinciana Branch Library is located in southwestern Osceola County near the Polk County border.
---
Rooms Available at Poinciana Library
Poinciana Library Multipurpose Room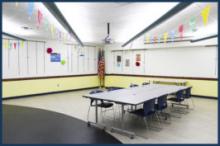 30 ft. x 30 ft.
Includes overhead projector with HDMI and VGA ports, wireless and headset microphone, 65" LCD TV, DVD player, tables, and chairs
Occupancy: 60
Patrons must bring their own computer cables and supplies
Upcoming Events at Poinciana
Friends of the Library Meeting
Make great things happen; support the community by becoming a member of the Poinciana Friends of the Library! Since 1998, the Friends have proudly supported the Poinciana Branch Library. They are continually striving to expand and improve Library services, facilities, and programs via volunteering and financial support generated from Book Sales, Bag Sales, Bake Sales, and endowments/ bequests. Yearly dues start at $5.00 with larger donations gladly accepted.
Poinciana Library
Tuesday, August 18th
11:00 AM

to

12:00 PM