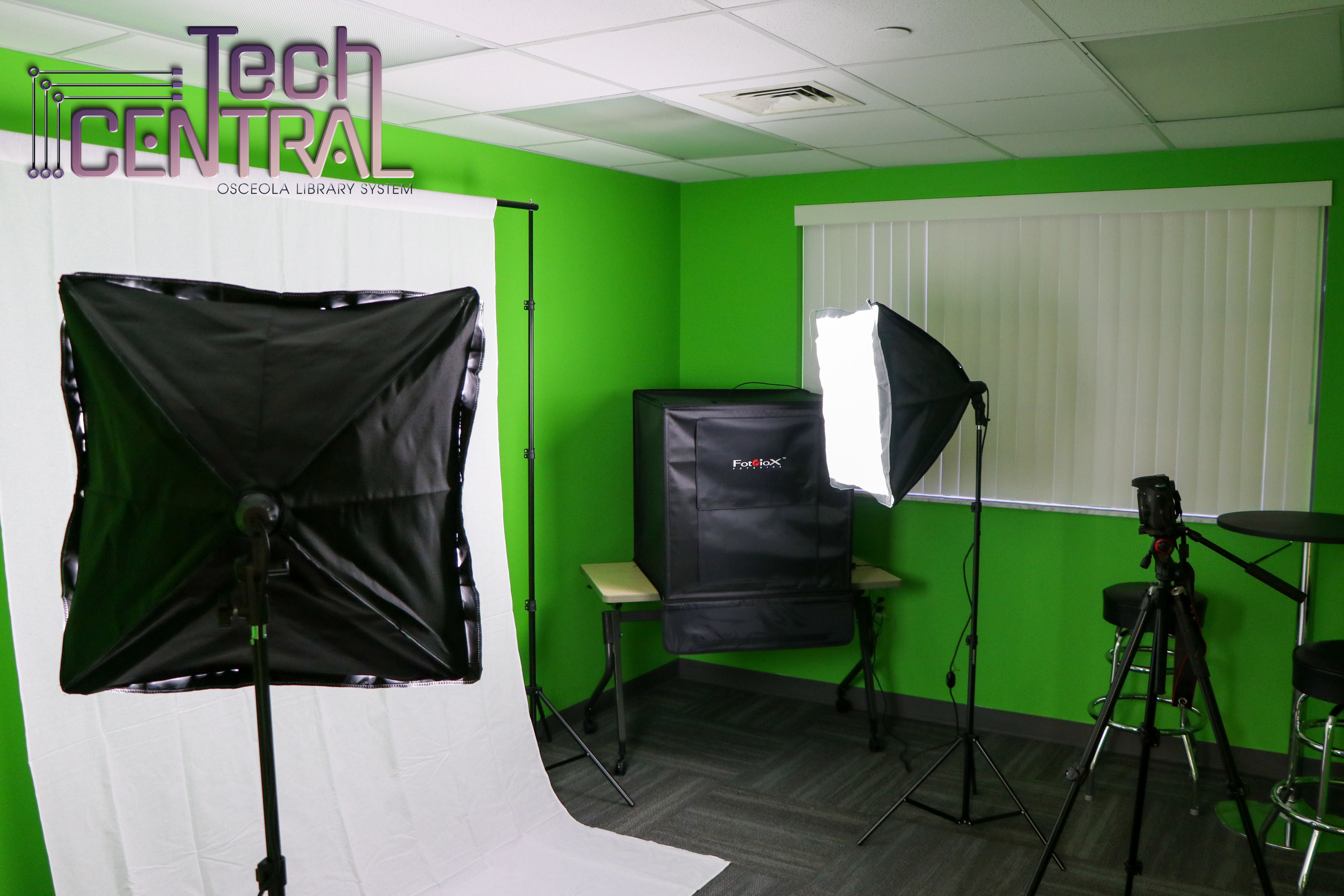 OPENING DATE: TBD
Create your next digital masterpiece! TechCentral's Photography Studio gives aspiring professional and hobbyist photographers access to equipment to practice portrait and product photography. The entire room is painted green for use of green-screen technology and various other backdrops and lighting equipment are available for use.
The studio contains:
Canon EOS 80-D
Canon EOS Rebel T-6
Fluid Head Tripods
Handheld Phone Camera Stabilizer
Lighting Kits
Light Box for product photography
Lavalier and Shotgun Microphones
Passing an assessment is required to use the space, but whether you're new to photography or an advanced filmmaker, your imagination is the only limit to what you can create!