KultureCity
Osceola Library System has become the first Sensory Friendly Library System in Florida!
Osceola Library System has partnered with KultureCity® to improve our ability to assist and accommodate patrons with sensory needs. We strive to raise awareness of the needs and challenges faced by individuals with sensory processing disorders by supplying our Team Members with continuous training and by offering the resources and accommodations below to our patrons.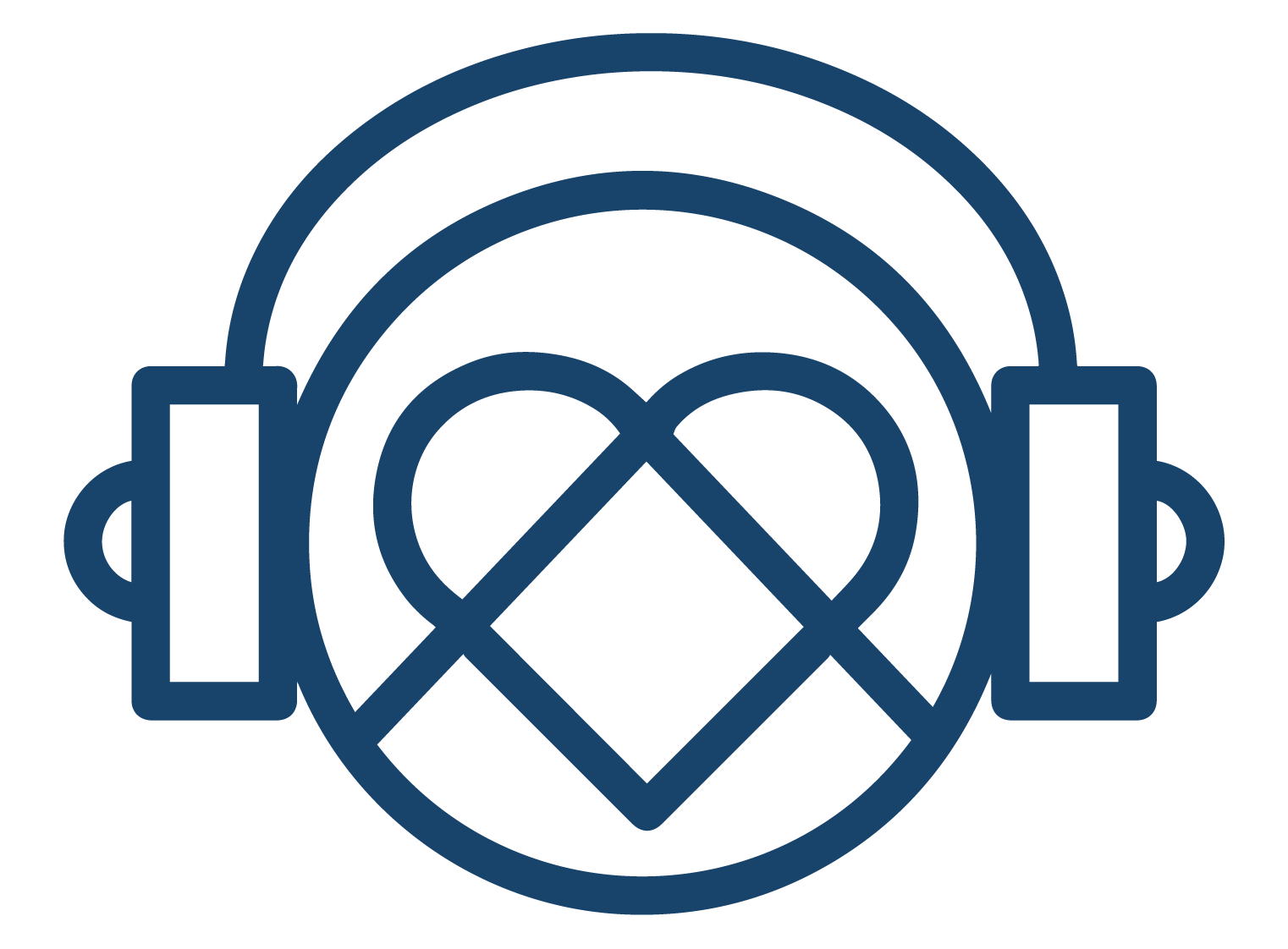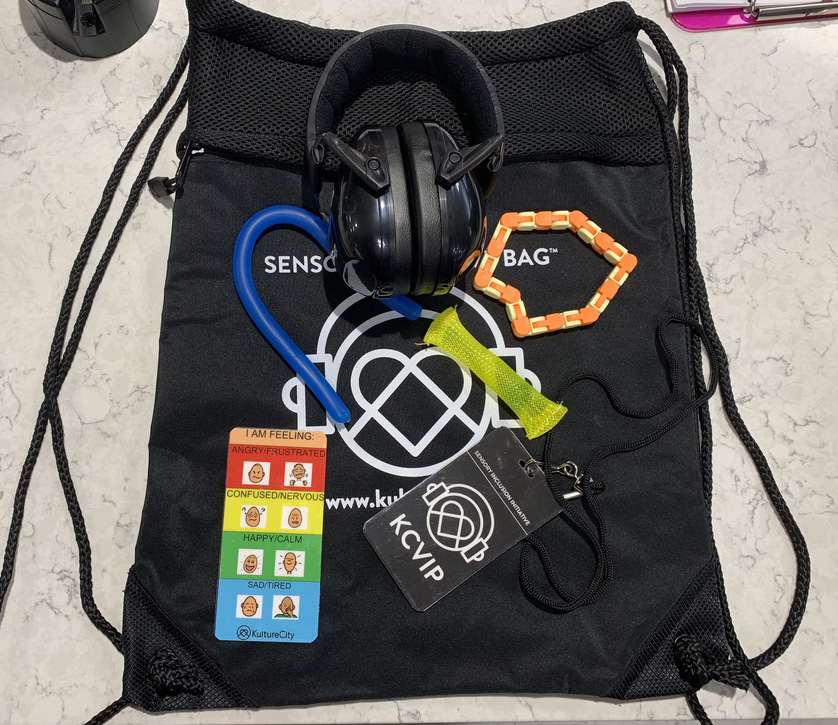 Sensory Bags
Sensory Bags are available for use at all of our Libraries. These can be used inside the Library for as long as the individual needs, but cannot be taken outside of the Library.
Each Sensory Bag contains:
Noise reducing headphones
Fidget tools
A visual cue card
A KultureCity® VIP lanyard (optional to wear)
Branches have a weighted lap pad, available upon request.
Quiet Areas and Headphone Zones
Each Library features a designated Quiet Area(s) for those who may need a quieter and more secure environment. Signage reading "Headphone Zone" is posted in areas that tend to have increased noise levels.
KultureCity® Sensory Inclusive App
See more photos of signage at the Libraries, read our social story, or find more sensory inclusive locations near you by downloading the free KultureCity® Sensory Inclusive App from the App Store or Google Play Store. Search for "KultureCity" in the app store on your mobile device or click below to download the app.
For more information about KultureCity® and how they are transforming locations to be more sensory inclusive and promote an accommodating and positive experience for all guests with a sensory need, visit their website at kulturecity.org.

Sensory Playdates
Explore the five senses with sensory activities that benefit all children but are of particular help to those on the autism spectrum or those with sensory integration challenges.
These events take place at multiple branches. Visit our online calendar for dates and times!
Sensory Room
The Osceola Library System understands the sensory sensitivities of many of our guests and is excited to offer a comfortable space that provides relief from the sights and sounds of the Library.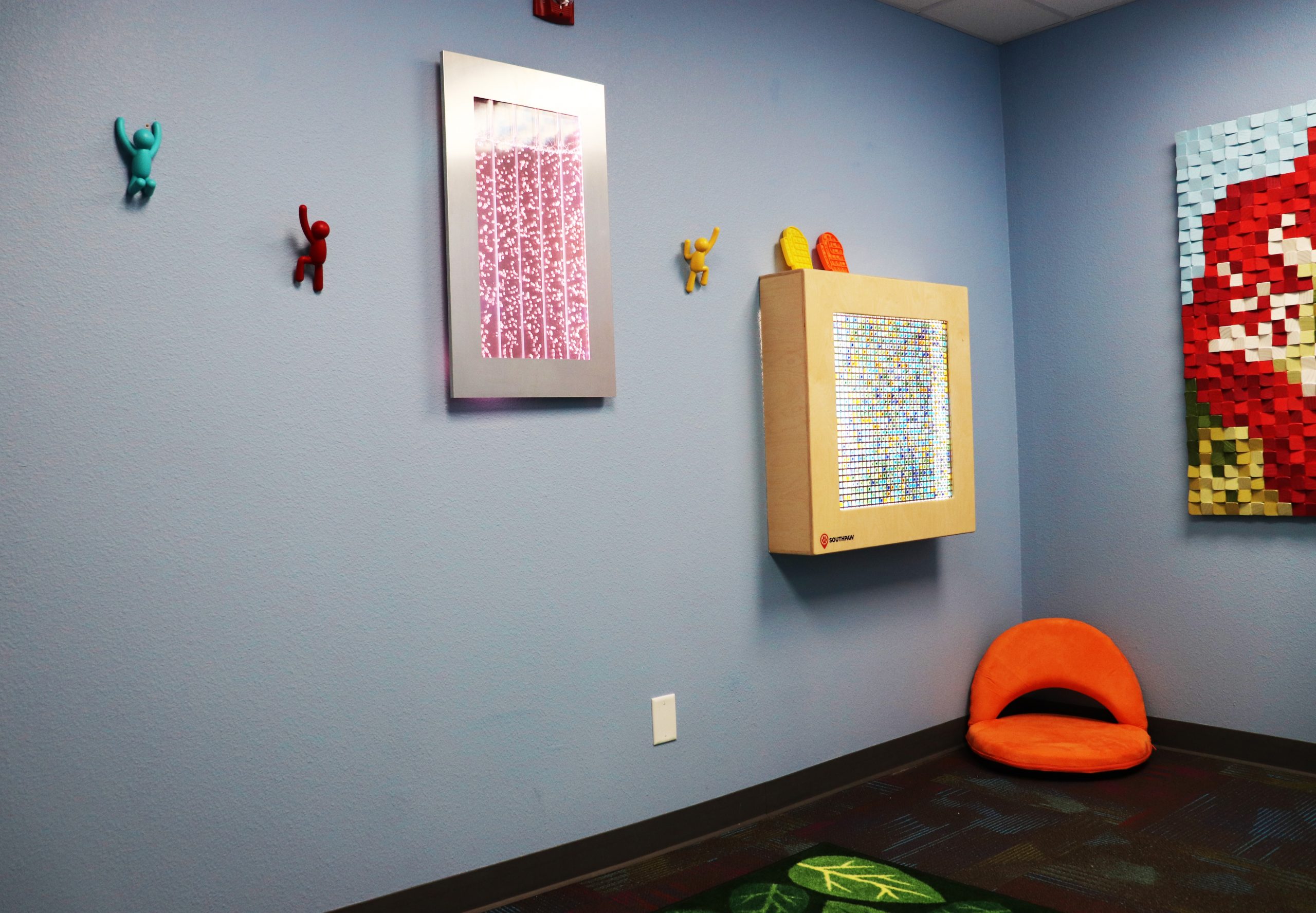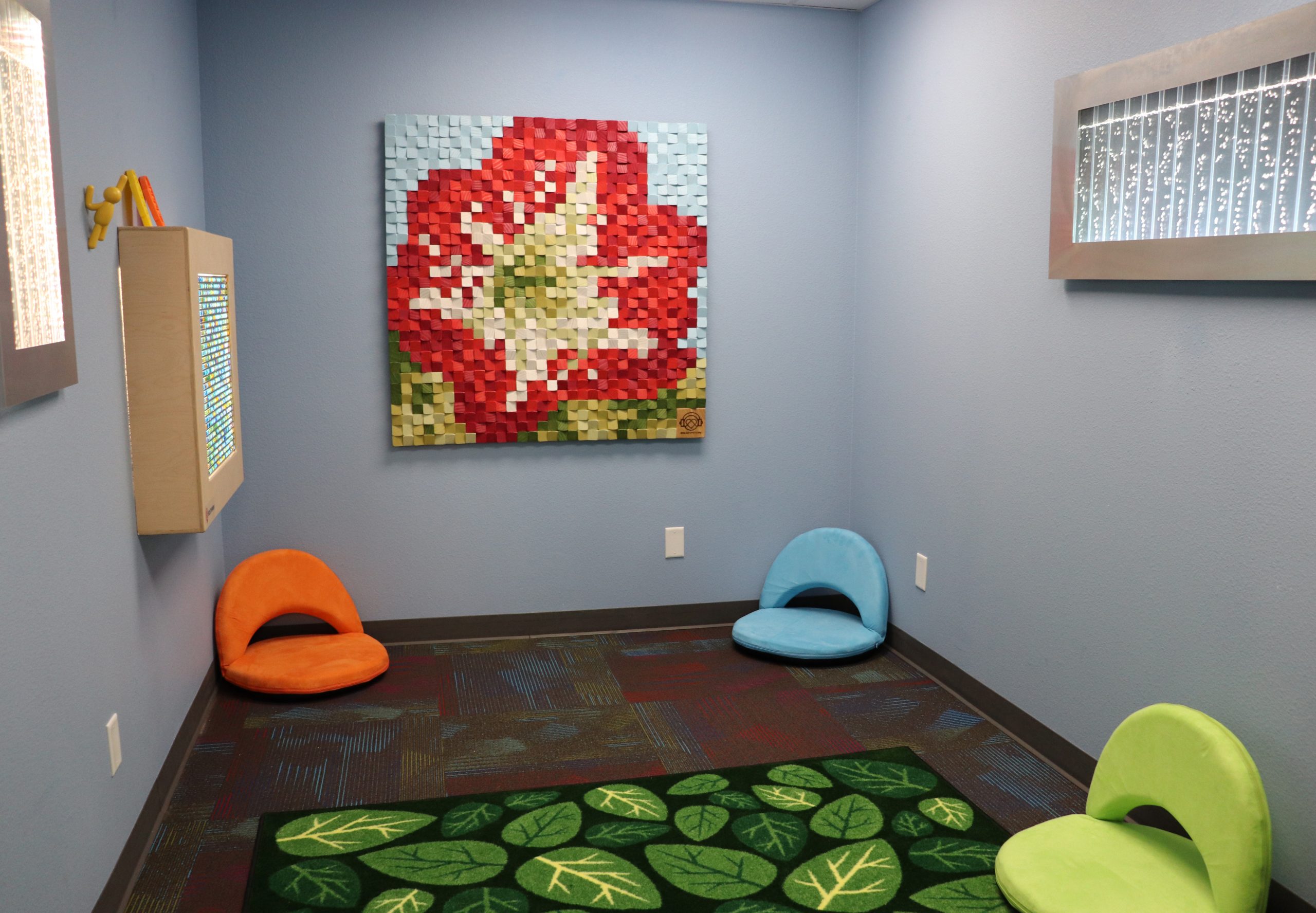 Modeled using KultureCity's recommendations and designed for visitors on the autism spectrum or with sensory processing disorder, our Sensory Room is an enclosed room with a variety of tactile manipulatives, seating, and calming lights. The items in the room are sensory friendly for patrons preferring less stimuli.
The Sensory Room is just big enough for one family to use at a time and will always remain closed until it is needed. The Sensory Room can be checked out for a half an hour at a time from any library staff. When you are done in the room, just let library staff know and they will sign you out of the room. The Sensory Room is open to all ages and all library users.
What's in the Sensory Room?
Tactile Wall Tiles: Guests can change their focus from a moment of anxiety and direct that energy to the activities on the tiles.
Handheld Manipulatives: Patrons have access to sensory bags provided by KultureCity filled with a pair of noise-reducing headphones, marble fidget, noodle fidget, tangle fidget, visual cue card, and an ID card.
Mounted Bubble Lamps: The combination of the streaming bubbles, colors, and gentle hum of the pump creates a calming and relaxing atmosphere.
Vidget 3-In-1 Active & Flexible Seating System: This seating provides comfortable active seating for children who love to rock and fidget. It is designed for those who have a higher need for movement and sensory input to improve focus and attention.
Photos from the Sensory Room Grand Opening on April 2, 2022